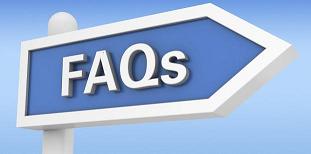 Frequently Asked Questions (FAQ's)
Where do you meet for the worship services?
2430 Gum Road, Chesapeake, VA, 23321 on Sunday mornings for our weekend worship services. Our office is located at 2430 Gum Road, Chesapeake, VA, 23321. We meet together for worship, community groups, ministry groups and ministry in numerous places. We believe and practice living out our faith in Jesus Christ in our everyday lives.
Do I need to dress up for a worship service?
No. The atmosphere and dress is casual. Some people enjoy dressing up for a weekend church service. If you like to dress up feel free to do so, but the atmosphere and dress are casual. God cares about people and so do we. People and relationships are a priority for Horizon Community Church. Check out the Media page for some pics of people who are a part of Horizon.
Do you provide infant care?
Yes. We have young parents and children in Horizon Community Church. We provide a safe and clean place for infants during the 10:00 AM worship service. For more about this please go to the About Us tab and see Infants.
What will my children be doing while I am in the worship service on Sunday mornings?
While adults are in the 10:00 AM service on Sunday mornings Infant through High School ministries and activities are provided by adults who are associated with Horizon. Your children will have fun, feel welcomed and will learn Biblical truths that will help them understand God's love and His desire to help them in life.
Does Horizon have an active Student Ministry?
The Student Ministry at Horizon is active and growing. Students are having fun, learning to enjoying life, growing in their relationship with their parents, and being encouraged to seek after God. We want student to accept Jesus Christ as their Lord and Savior and follow Jesus.
What does Horizon believe?
We seek to base our core values, purpose and lifestyle on Biblical truths that make a positive difference in people's lives.
What is important to Horizon?
Loving God and loving others. Developing a relationship with God and out of that developing and experiencing a healthy self esteem, healthy and vibrant relationships, and a worldview that leads to making a difference in the world and the Kingdom of God. We focus on helping people enter into a relationship with God through Jesus Christ and become totally committed followers of Jesus Christ.
Who are the pastors?
Alex Zabel is our Pastor.
Are there other staff members who lead in Ministry?
Yes. Jenny Michonski is the Office Administrator and Christine Clary is our Financial Bookkeeper/Administrative Assistant. These staff members are very helpful to HCC and the people they work with in ministry.
How do I become a member of Horizon?
In order to become a member of Horizon individuals need to attend the Forty-five minute Newcomers meeting offered on the fourth Sunday of every month at 11:15 AM and then attend the hour and a half membership course. This course is offered on a regular basis.
Does Horizon associate or partner with other churches or mission agencies?
Horizon cooperates with many local churches in the area and numerous agencies in the area. We are a part of the Portsmouth Baptist Association, the Baptist General Association of Virginia and the Southern Baptist Convention. We also cooperate with other like minded agencies so that we can better minister to people locally, in the United States and Internationally.